The magic is in the details.
Marta Woodhull develops world class voices. A Grammy nominated vocal arranger, recording artist, author, and one of Hollywood's top vocal coaches, her clients win Oscars, Grammys, Tonys  and Emmys.  From L.A. to New York, Marta coaches in all contemporary genres, from rock to rap, hip hop to neo-soul, Electronica to Opera.  Ms. Woodhull coaches and sings in seven languages with  clients  flying in from Africa, the U.K,  Latin America and Asia.  Based in Los Angeles, with a private studio in Downtown,  Ms Woodhull can  also train you in your home or studio, travel overseas, or meet up on SKYPE.  Contact Her Today !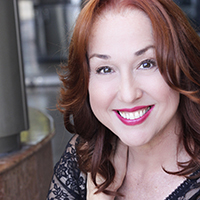 Thank you for being such a great vocal coach and friend.
Paula Abdul
I just signed to Interscope, and I  practice your Warmups every day!
Joelle James
Marta Woodhull really knows her stuff.  She's the real deal.
Lea Salonga
How good are you now? How great can you be?
I want to hear you.